Today is a great day to start a giveaway!
I am absolutely thrilled that my wonderful blog-buds have donated some amazing prizes for this giveaway. They are the best!
You are the best 100 followers, so let's get this party started!
Drum roll...
Michelle from
donated her
Lori from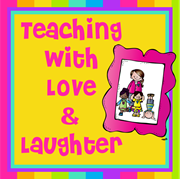 has donated her
and
will donate a product from her
TpT store!
That's right, if you win you can choose ANY product from her store!
Thank you, THANK YOU to these gracious ladies for all of the wonderful products! These are all great blogs and I encourage you to check them out!
To enter this giveaway, please follow my blog (if not already), like the
I Do, We Do, You Do!
Facebook page and leave a comment below.
a Rafflecopter giveaway
I will email the winner tomorrow! Stay tuned for 4 more days of giveaways!